IIFA Lancaster International Placements
After successful completion of the Diploma, Master Diploma and Degree courses the students are given an opportunity for international jobs through the IIFA LANCASTER international placement cell. Once the students clear the campus placement interview, they are eligible to go abroad for which the students have to pay for their visa, air ticket and service fee as applicable. We were the pioneers in gauging the need for qualified professionals in emerging markets and establishing an international network of talent sharing there by opening up the world of opportunities for Indian professionals. we play a pivotal role in establishing talent sharing networks with more than 20 countries. we are the front runners in implementing innovative techniques in talent acquisition. Our vision is to illuminate the opportunity road map for qualified professionals across the globe.
WHY IS IIFA Lancaster College?
In believing the Motto "Education is being an investment for acquiring the passport for future", ",IIFA Lancaster Degree College offering various management programs in Bangalore are affiliation with Bangalore University, Bharathiar University,Jain University and BSS (Bharat Sevak Samaj) University. It is significantly considered as one of the top degree colleges in Bangalore. IIFA Lancaster provides a world class management education with creative methodologies and innovative programs. IIFA Lancaster educates every student by providing the best resources, equipments and core values for a bright and successful future. Over the years, IIFA Lancaster's success rate always stood out in the competitive market of fine education.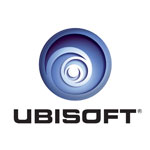 The IIFA Lancaster campus and its environment are not just confined to academics, but motivate any student to the management path. A student is given all the right opportunities to develop as a management professional with guest lectures, corporate events, Industrial visits, interaction with the alumni & Corporate. I arrived at IIFA Lancaster with dreams, which I thought is difficult to achieve, now with the support, and guidance of the faculty I am confident that I can..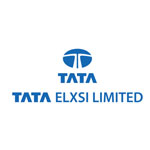 The college provides the best management courses in the most ambient manner. The team of faculty is very caring, Most of the time they motivate us in the sessions. They keep encouraging us to do something new and innovative. The IIFA Lancaster finishing school helps develop our personalities and groom us to make us corporate fit. So from my opinion, I will suggest all go for IIFA Lancaster. It's the only institution that believes in building a personality integrated with academics.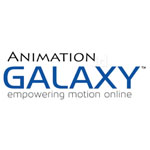 The gate-way to the Management programme at IIFA Lancaster, the Management Orientation Module (MOM) was an enriching experience which helped me in figuring out my weakness and turn it into my strength. It has ignited me to overcome my bias and set-up a goal. In my view, IIFA Lancaster is a kingdom of wisdom and a place of diversity.
‹
›